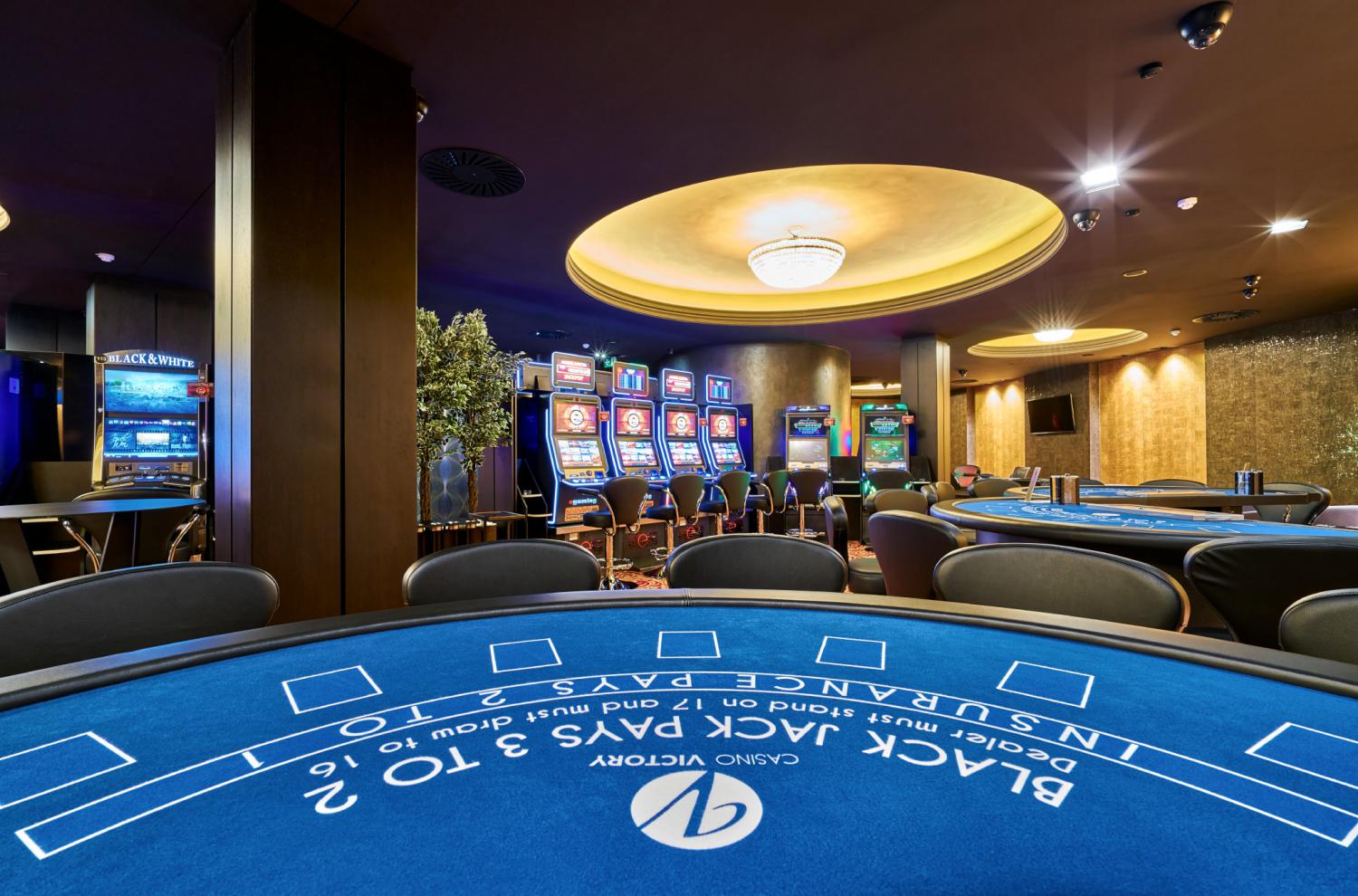 Black Jack
Choose your strategy and start winning! A card classic that always entertains.
Catch the guy!
We play with six standard 52-card decks with a clear goal: to beat the dealer. You win when the sum of your card values is higher than the dealer's, but you must not exceed 21. If you exceed 21, you bust and lose. Enjoy the adrenaline with each drawn card and think one step ahead!
Getting started and raising bets
Make your bet and let the dealer give you the cards. One card is dealt clockwise to each player and the dealer. Then another card is dealt in the same way. The cards are dealt face up, everyone can see all card values. Cards 2 through 10 have the same value as shown on the card. Jack, Queen, and King are all worth 10. An ace can be worth either 1 or 11 (at the player's discretion). The dealer will ask you whether you want to stand or hit (take another card). You can also split the game or double your bet. The dealer will do what the player chooses until you say that you want to stand, or until you have exceeded 21. Then the dealer draws cards for themselves: if the cards total 16 or less, the dealer draws another card. When the cards total 17, the dealer must stand. The dealer then collects bets from those who have busted and pays out bets to the players who finished with a higher score than the dealer, without exceeding 21.
Will you be one of them?
More information about the rules of the game is available in the casino.
At Victory in Popůvky u Brna, we also offer something very special to our players! Use the option to SURRENDER: you can give up half of your bet when you receive cards that don't win the game. This option is only available in our casino!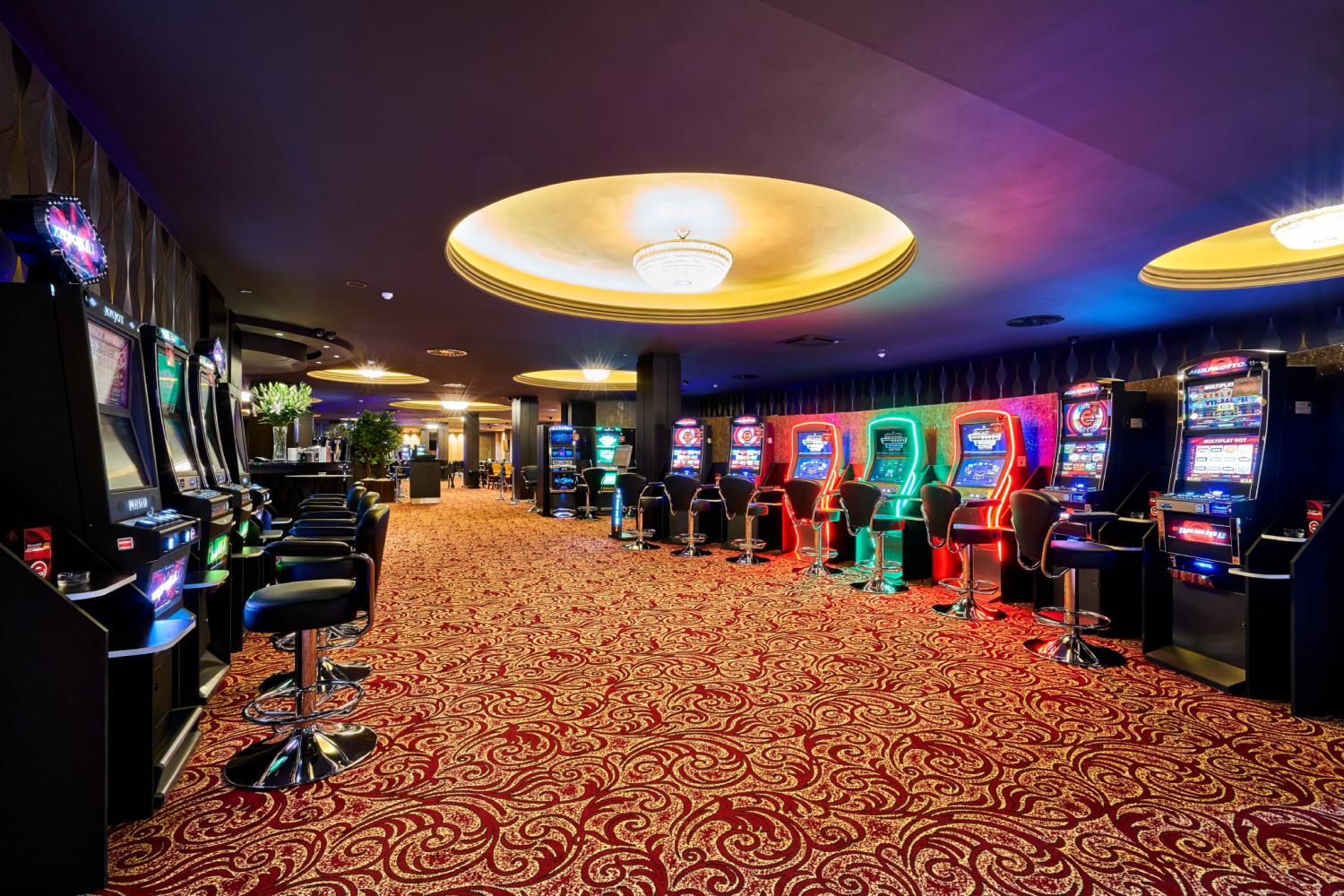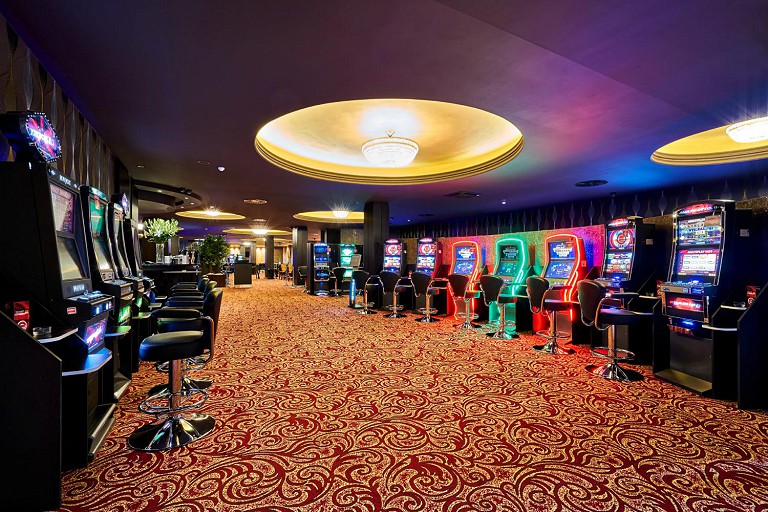 Come to us
We know what the real players need. And we can give it to you. We take care of your comfort and entertainment so that you can enjoy the ultimate experience during every visit.
What you can find here
We play with you all day, pay out winnings immediately, and offer you tasty refreshments not only at parties.
We guarantee
confidentiality
Regular banquets
and events
A wide selection of the latest games and original game schemes, and easily manipulable slot machines with great graphics. We bet on the market-leading player, e-gaming, and other proven suppliers such as Apollo Games, Synot, Mod-Play, and Kajot. The right things for the needs of demanding players at the Victory casinos...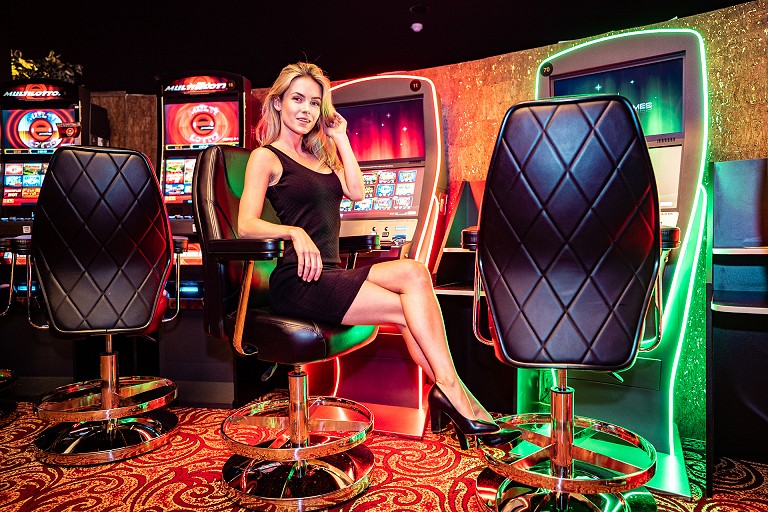 Our company and our employees keep all information about our clients strictly confidential. Anonymity and confidentiality are our highest priorities.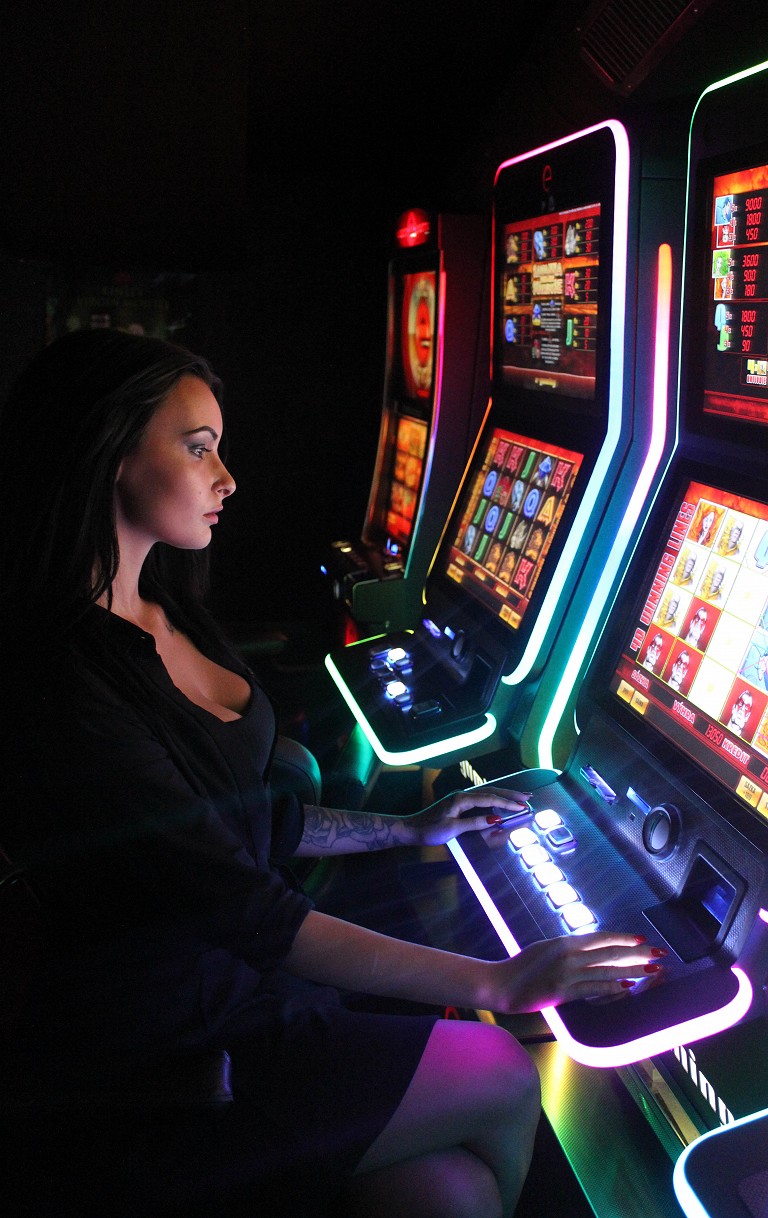 You don't have to wait until the next day. We are open nonstop for our clients.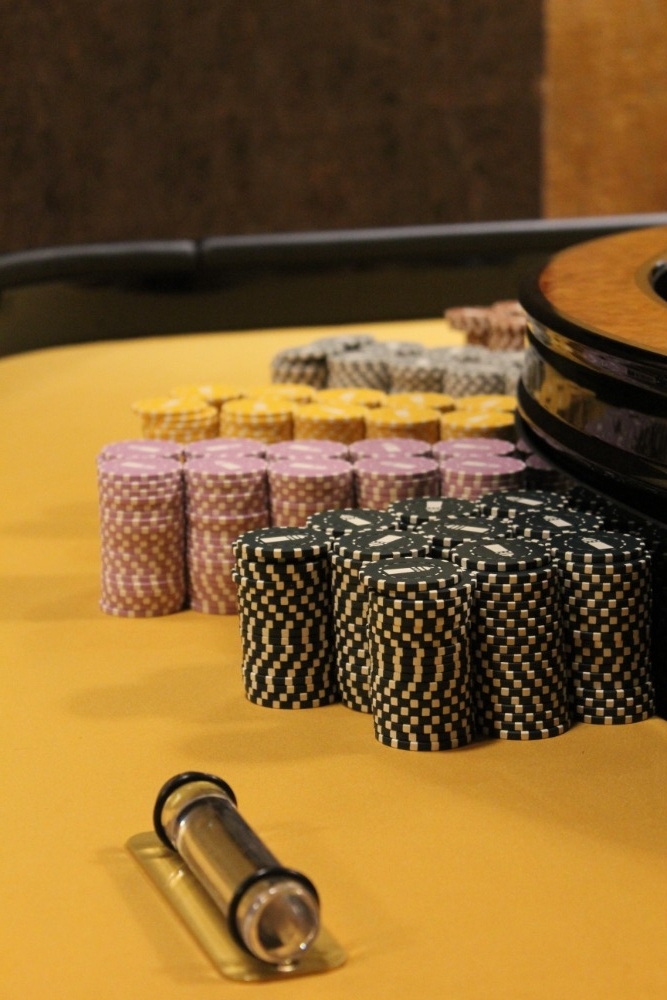 In the right place at the right time, but with us much more often than elsewhere! You will really hit the VLT jackpots at any moment!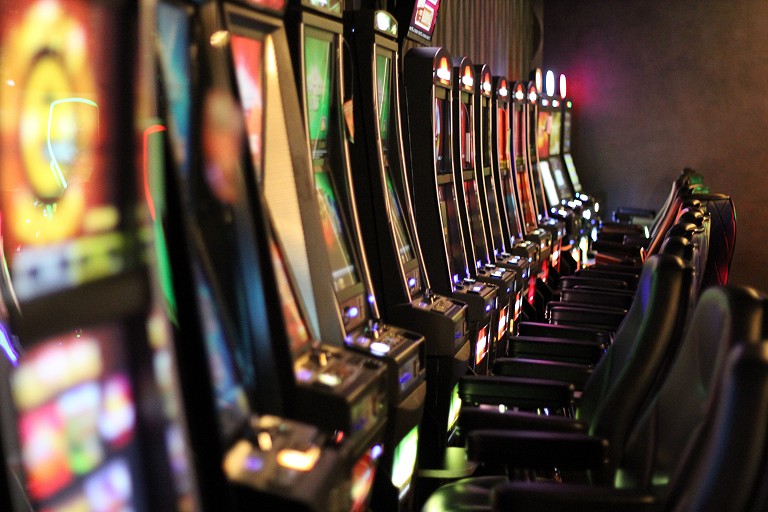 We love high winnings, we simply spare no expense on our players. Every day, one of our clients takes home from the Victory casinos a sum of money that you would only dream of elsewhere.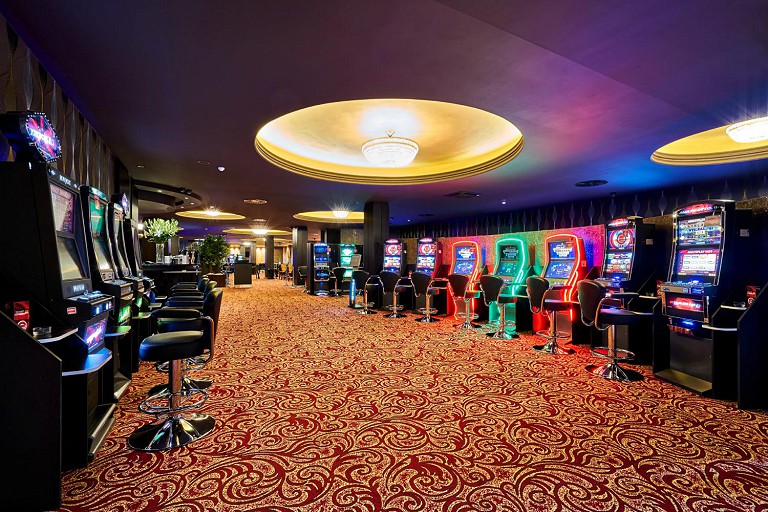 We have fun not only during the game, but also other entertainment. Great buffets full of tasty food, dance performances, beautiful hostesses, and original competitions with great prizes. Come just once, and you'll instantly know that parties at the Victory casinos are unforgettable.